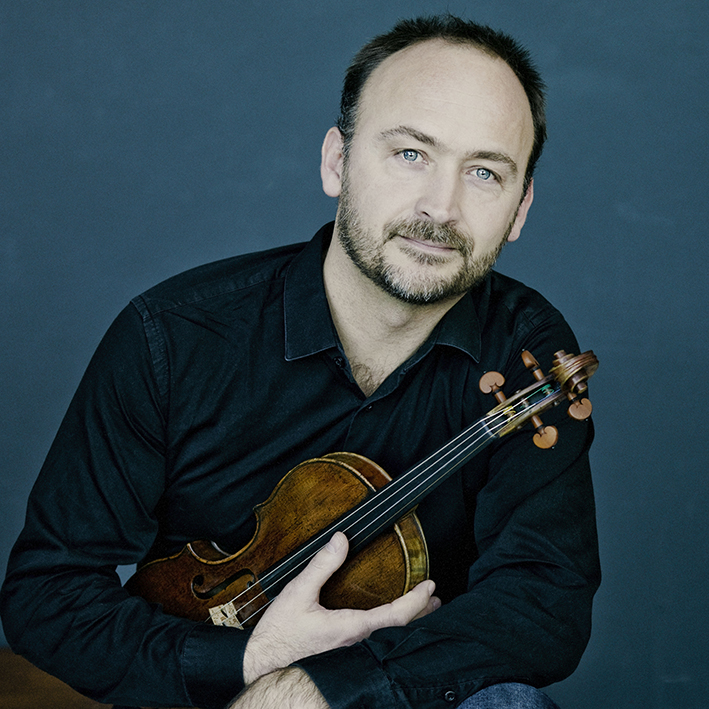 Second violon du Quatuor DANEL
"Feeling that your violin is in safe hands.
An instrument maker, an artist, who is passionate about music.
A person who listens to string players, who constantly seeks the best rather than pursuing fame.
A craftsman, a friend, a confidant to our never-ending exploration of our imaginary sound-world.
You work day and night on our instruments, always ready to answer all our questions – what more could we want?
You lavish the same loving care on my violin as you do on your own children!
My "baby" is delighted, and so is its adoptive dad!
«In 2014, I was around eleven when my family was taking a walk around Brussels. Intrigued by a workshop with mounds of wood shavings, I stepped in and met Tanguy, who had (as if by fate) coincidentally just completed making a violin. The instrument was love at first sight.
It truly has a soul, and has grown up with me over these years. The sound is sweet and warm, but can also be approached with an opulent tone. I particularly love the higher register which has such a brilliant singing sound. The tone continues to mature over time, becoming even more well-rounded.
Tanguy himself is a humble, kind, and giving person. He has kept in touch over the years, doing tweaks and adjustments to the violin so that the balance is as beautiful as possible. I am so grateful to have this masterpiece by Tanguy. I treasure all the memories that I have made performing on it, that I am currently experiencing as I study at Colburn Conservatory in Los Angeles, and that I will continue to make throughout my life.»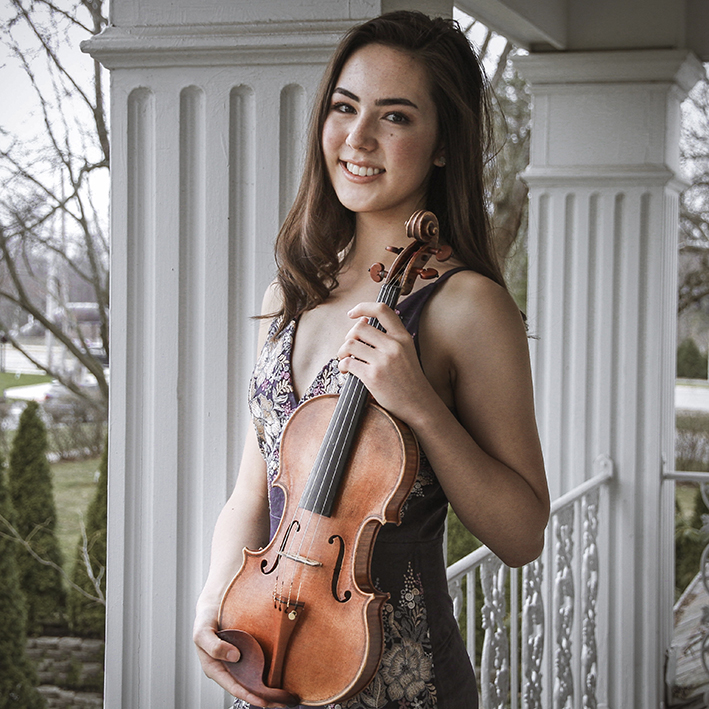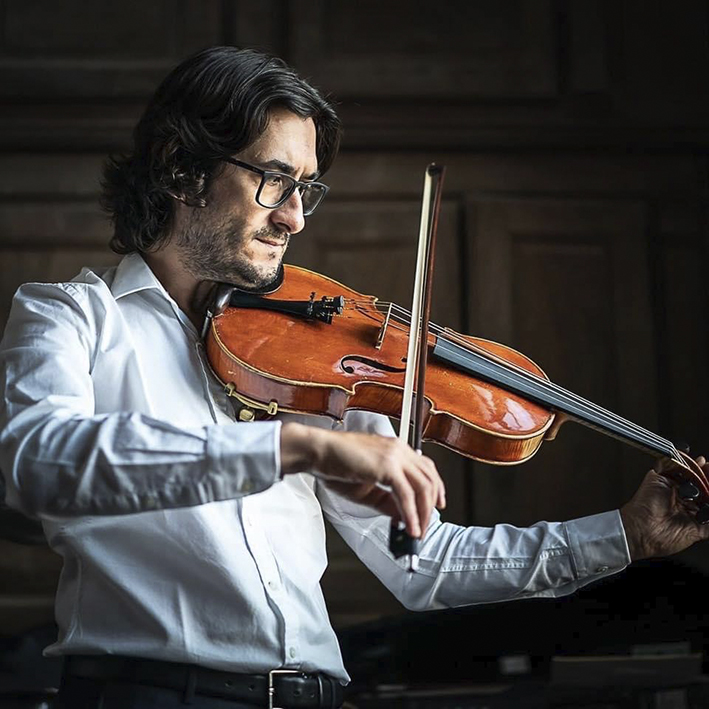 Photo : © Nathanaël Charpentier
"Your hands are pure magic, what more can I say? An instrument-maker who listens like no other. A real dialogue, with clear explanations and a transparent approach that builds trust. Vision together with flexibility, helping musicians and their instruments to achieve the optimum set-up. Fraval is the best!"
«My first encounter with Tanguy Fraval's cello was at the Queen Elisabeth Music Chapel while I was studying there under the guidance of Gary Hoffman and Jeroen Reuling.
The warm sound of the instrument was carrying very well in the bigger halls, responding quickly and effortlesly.
I loved it so much that after my studies I wanted to keep the cello with me- the only way to do it was to order one with Tanguy.
Here the process was more intimate as I could decide myself on many practical things.
Since then I play the cello; I recorded a few cds, played concerts and solos at the Opera House in Poland where I am currently a concertmaster- each day I am incredibly grateful for playing this beautiful cello. Throughout the years the instrument develops beautifully.
I am also glad for the opportunity of meeting and working with Tanguy Fraval. He is being very sensitive and open for the individual needs of a musician.»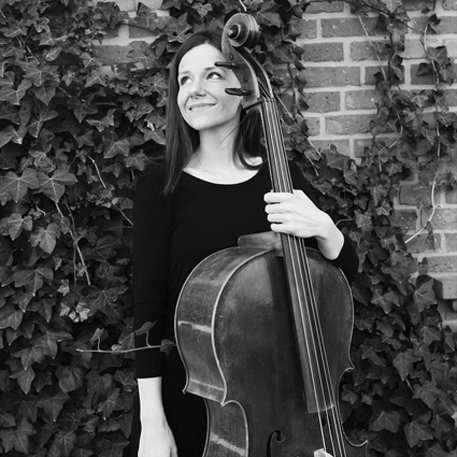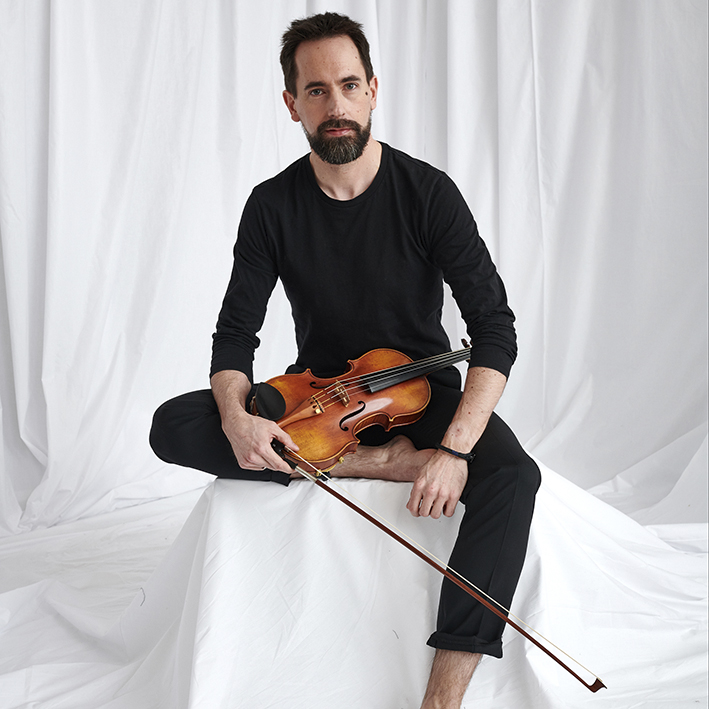 Premier violon du Quatuor TANA
"As a professional violinist, I have come to appreciate Tanguy Fraval's work to the highest degree. The way he listens and is attentive to musicians and their instruments during the set-up process or when repairing or altering them, the accuracy of his diagnosis and the ensuing high-quality craftmanship have always been criteria close to my heart, and this is what prompted me to choose his workshop.
His passion for sound, expressed through his instruments – almost all of which I have tried, often the first to do so – sets Tanguy Fraval apart as an instrument maker. He is constantly challenging himself, meeting his peers to discuss and perfect his work and taking his art to the peak of his huge potential."
Currently at the «Kurt Sanderling Academy of the Konzerthausorchester Berlin»
« Around ten years ago I met Tanguy for the first time in Brussels during my studies there. At the time he was making a new cello which is the one I am playing right now. I immediately loved the cello when I played it for the first time! It has been a great journey since then, I feel the sound develops and gets richer every year. The instrument is incredibly balanced and has a resonant and open sound. Also it is very reactive and easy to play. I regularly visit Tanguy for maintenance on the cello and I am always very satisfied with the work he does. »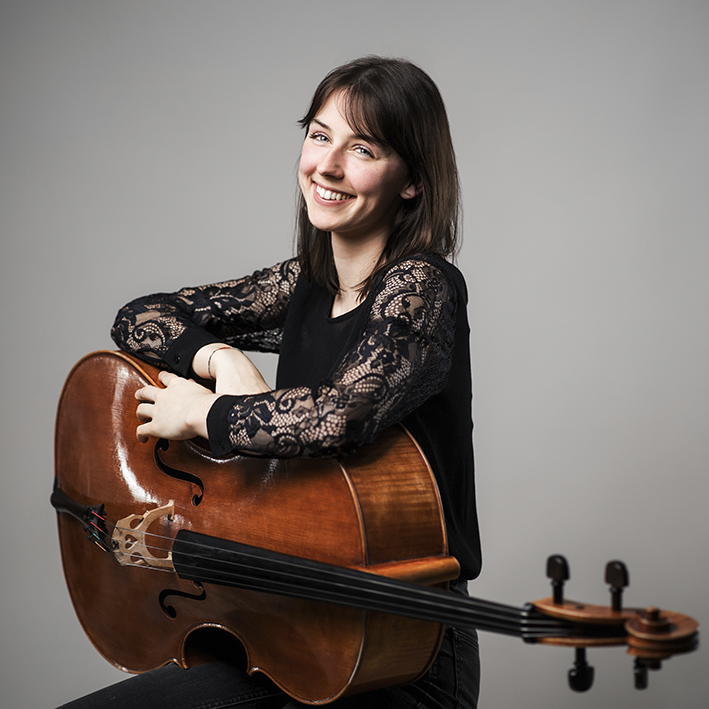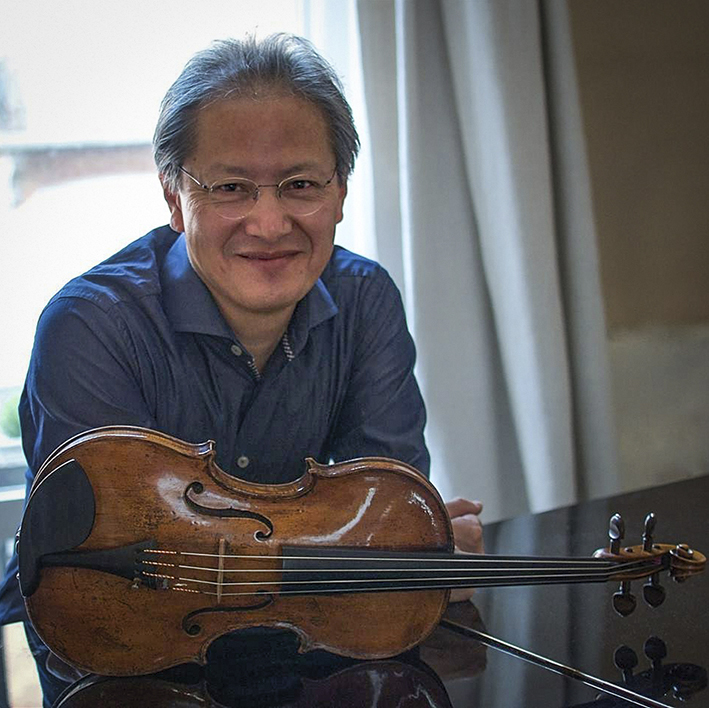 Solo viola at the Royal Philharmonic Orchestra of Liege
Viola teacher at the Higher Institute of Music and Teaching of Namur
"I came to know Tanguy's acute musical sensitivity, ability to listen, open-mindedness and powers of concentration over a lengthy period involving numerous adjustments to my beautiful Storioni. With Tanguy, trust was virtually instantaneous!
Adjusting an instrument is a very personal matter. In addition to his technical mastery and expert ear, Tanguy has a capacity to understand and reflect what I want when I can't find the exact words.
In 2018 I decided to order a new viola from him. To my great surprise, he was so kind as to build two almost identical instruments at the same time so I could choose the one that suited me best! The high register on this new instrument is transparent and full, the medium range is soft and warm and the lower notes deep and powerful. A rich sound palette, full of harmony. The response is immediate – so easy to play!
Over my 40-year career, I have met many instrument makers, but the greatest complicity, in-depth discussion and real friendship has been with Tanguy Fraval."
Viola player / Alafia Ensemble
"My journey with Tanguy and his beautiful creation began in 2016 as I was searching for a viola that would have the correct measurements to fit with my smaller sized hands, but nonetheless would have the warm, deep and dark colours that I longed for when thinking about my ideal viola sound. Here I am in the present day, having completed my Bachelors Degree at the University of Music in Cologne, my Masters Degree at the University of Music in Detmold and currently doing my second Masters Degree accompanied all this time by Tanguy Fraval's Viola which until now hasn't failed to fulfil my expectations, concerning blending in a Viola section in an Orchestra, playing chamber music in different formations or playing Solo repertoire.
I cannot praise Tanguy's viola without praising him as well, he has always been ready to help regarding sound adjustments, taking so much time and effort to optimise the instrument with each visit I made to his workshop.
I could not ask for a better combination!"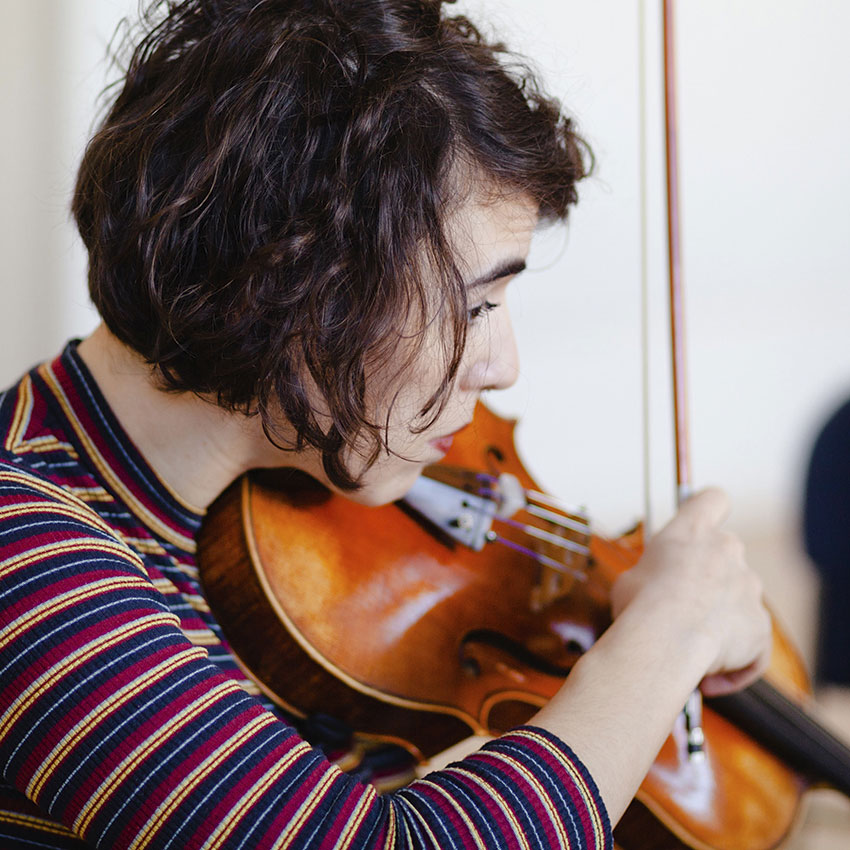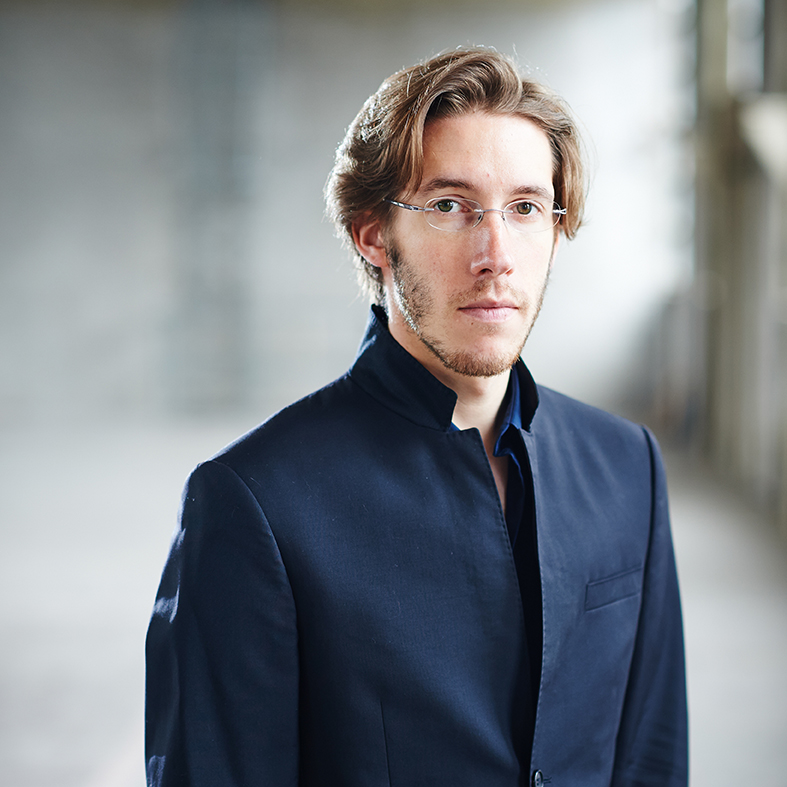 Solo cello – La Monnaie Symphony Orchestra, Brussels
Founding member of Ô-Celli (Cello Octet)
« Tanguy and I have known each other for more than ten years, and it has been my privilege to try out – however briefly – almost all the cellos he has made over the years! In addition to our close friendship, I have always greatly admired Tanguy's work – his accuracy, precision and above all his sensitivity: I can see how, as well as fully mastering the art of string instrument making, Tanguy brings his own personal touch, "his" sound, which is one of the distinguishing features of the greatest masters. He challenges himself constantly, neatly and elegantly taking his art to a higher level with every instrument he makes. I now own one of his cellos – "opus 40", completed in March 2020, and it is a pleasure to feel how it continues to evolve every day: a powerful and responsive instrument that can equally blend into a group or orchestra, or come to the fore when needed".»
Vorspielerin au Saarländisches Staatstheater de Saarbrücken
"Since 2014, I have had the good fortune to play a cello Tanguy Fraval made for me.
I was delighted to have it when finishing my studies, following which I sat for numerous orchestra auditions. Its wonderfully warm timbre, the beauty of the powerful and deep bass notes and the accuracy and brightness of the high register have always intrigued both colleagues and audiences, surprised that they are hearing a modern instrument. The cello's appearance is also a work of art.
It brings me huge satisfaction, whether playing in orchestras, chamber music or solo."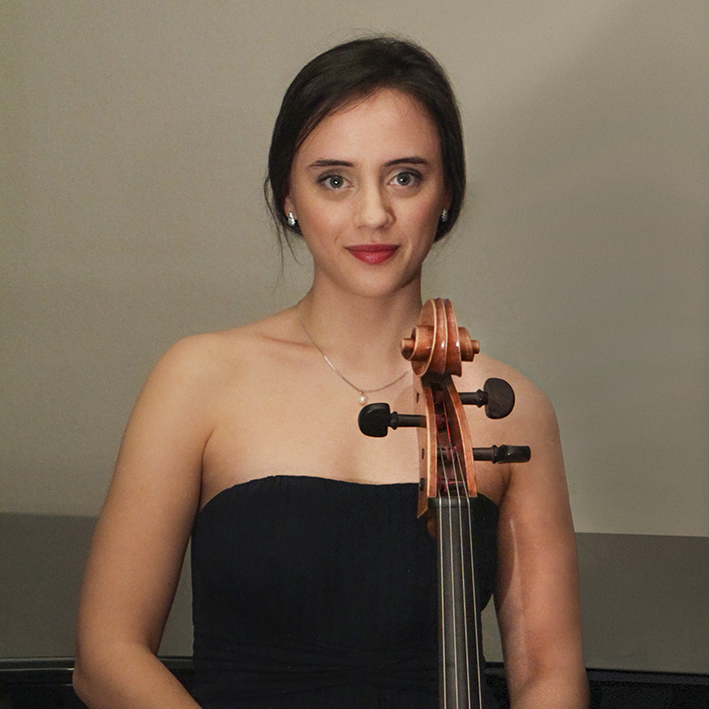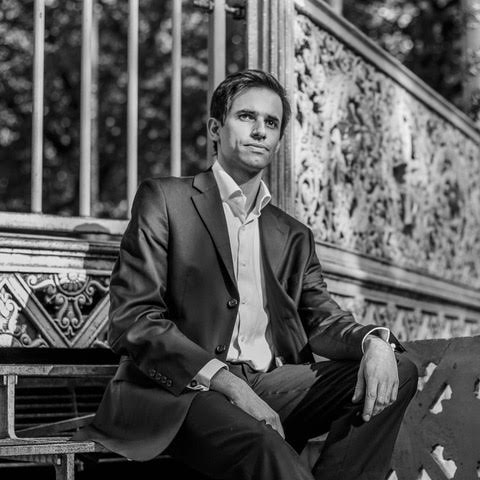 "It is my great pleasure to have been playing one of Tanguy's cellos since 2014. Built to order after much discussion, this instrument perfectly matches my way of playing and my acoustic aesthetic.
From seeking out the right wood (slab-cut willow for the back) to the final adjustments/set-up, Tanguy understood what I wanted and guided my choices.
The many years I have worked with Tanguy have been hugely enriching and have enabled me, as a musician, to approach my instrument in a new way.
Seeing how this instrument develops over time has also been a major source of inspiration in my exploration of sound.
I highly recommend Tanguy for his integrity and for the care and passion he puts into his work."
«When I for the first time played the cello Tanguy handcrafted, it was just a few weeks old. I was immediately drawn to the open, warm and rich sound and especially its fine balance. There was maturity and deepness to find in the instrument right from the beginning.
In the weeks after I discovered very quickly that this is exactly the instrument I was looking for. The instrument projects very well, no matter the size of the room or concert hall. The cello offers a great unlimited palette of colours, is full of harmonics and has all the possibilities for playing in orchestra, as a soloist with orchestra and for playing chamber music. The way the cello connects and blends with other instruments in a very natural way makes it a great pleasure and experience to play it.
You can feel the precision in details and dedication with which Tanguy builds his instruments.  I highly recommend his work and appreciate very much the wooden family of violins, violas and celli he created with all his heart over the past years.»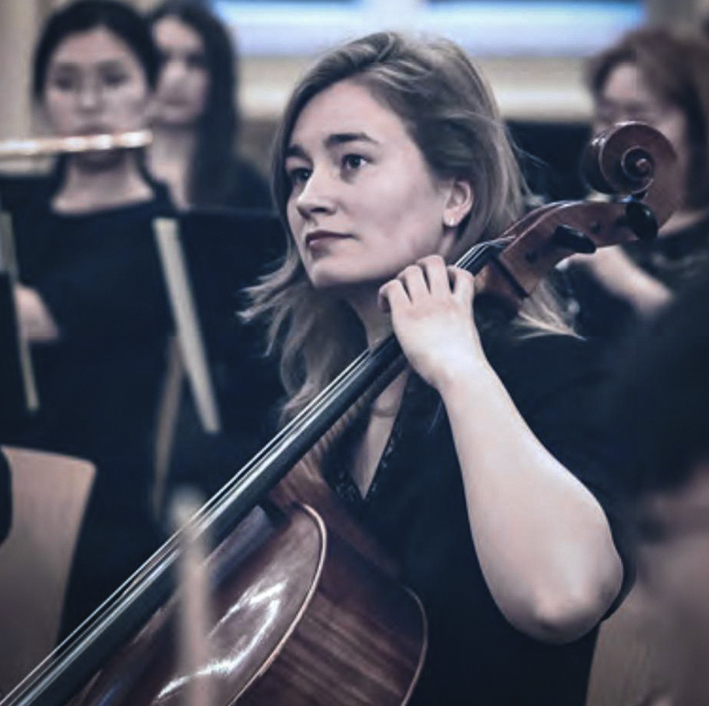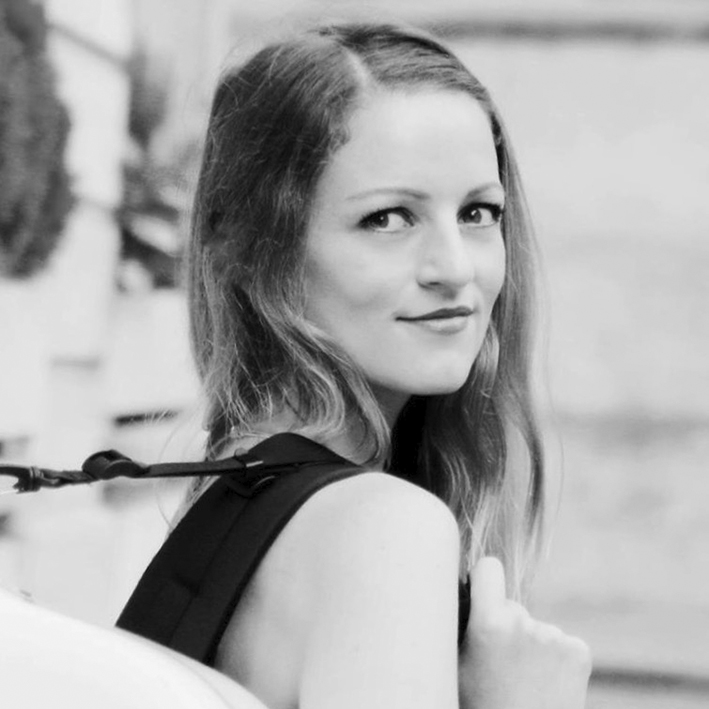 Cellist at the National Orchestra of the Loire Region
"I met Tanguy by chance in Brussels, in autumn 2010. He had adjusted the cello I had at the time, and suggested I try his first cello – I tried it, and I've been playing it ever since! I fell in love with it instantly. The sound I was looking for, its power without losing warmth of timbre, its speed of reaction – this instrument vibrates and conveys what I feel so easily, it's a pleasure every day. Whenever I sat auditions for orchestras or for academies like the Paris Orchestra or the Paris National Opera I was congratulated on my sound, and people asked me what cello I had! I am really so fortunate to have come across this instrument."
"I met Tanguy in May 2017 at the Ekho instrument makers' exhibition at the Flagey centre. I was looking for an instrument at the time and was immediately won over by his new viola and the deep, warm sound it made. I am delighted to have been playing this magnificent instrument for nearly three years now. Always open and attentive, Tanguy carries out adjustments with great attention to detail, seeking the best possible sound, and always on the basis of an invaluable and enriching dialogue. Thank you!"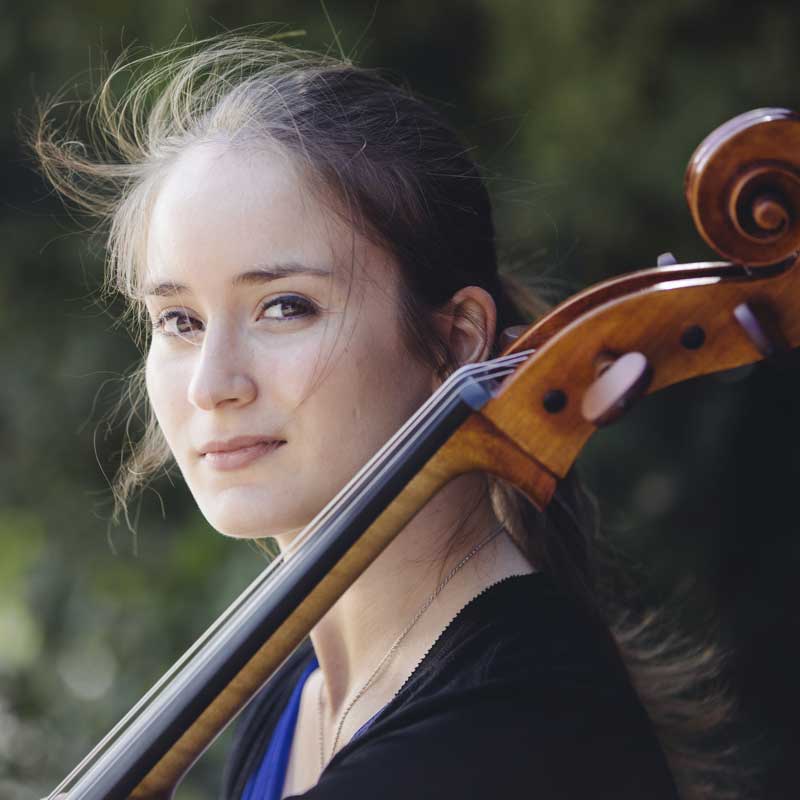 "Unlike many other cellos I have tried before, playing on Tanguy's instrument for the first time felt as though the cello had no limits. The search for different sounds was such a joy from the first note. It felt and still feels like discovering new doors which lead to new sounds. This instrument has now been my beloved partner for five years. Tanguy is a warm person, a luthier who will always want to stay connected to his instrument and will do everything he can to make it sound at its best."
José Manuel Jiménez GARCIA
"Finding a violin that would carry my sound and my inner music took me quite a bit of time. When I first played Tanguy's violin it felt like I'd found my voice straight away. A rich, broad, colorful sound with lots of harmonics. 
5 years later I'm still convinced it was the right choice.
Since my purchase of the violin, Tanguy stayed in touch with me and has always tried to improve the sound adjustments following my research requests.
I can only recommend his work! »