Tanguy graduated from Newark College in England in 2004. He makes and adjusts string quartet instruments.
Quality of sound lies at the heart of his work, the essence being ease of playing, the instrument's overall balance and a direct, practical link with the musician.
Tanguy has been working with wood for some twenty-five years with the aim of making it "sing". Each piece of wood has its own physical and aesthetic qualities – the challenge is to draw out these qualities so as to ultimately reach a form of transcendence.
Music has always been Tanguy's principal motivation. From the moment he realised, at the age of 12, that his children's guitar was made of wood, craftsmanship exerted a growing attraction.
As a child, Tanguy always had a knife in his pocket to cut pieces of wood. Once this attachment had become obvious, he left the regular education system to be trained in cabinet-making, as a preparation for instrument-making.
With his French BEP-CAP vocational qualifications and BMA arts and crafts diploma in his pocket, and encouraged by a regional award from the Society of Arts and Crafts, Tanguy went on to study at the college of instrument-making in Newark, England.
From 1999 to 2001 he attended Tony Johnson's guitar-making course, as well as evening classes in violin-making just to spice things up a little!
Tanguy gained his diploma (with distinction) in 2001 and continued his training at the violin-making school, during which he completed a number of highly instructive internships with Patrick Robin and Andrea Frandsen in Angers, and with Frédérique Chaudière in Montpellier.
After receiving his diploma (with merit) in violin-making in 2004, Tanguy spent two years in Berlin, restoring antique instruments in Stefan Krattenmacher's workshop.
Over these two years, Tanguy became captivated by chamber and orchestral music. Intensely inspired by what he heard at the concerts he attended, he began to feel the need to return to instrument-making. He soon found a job as assistant instrument-maker with Thomas Meuwissen in Brussels.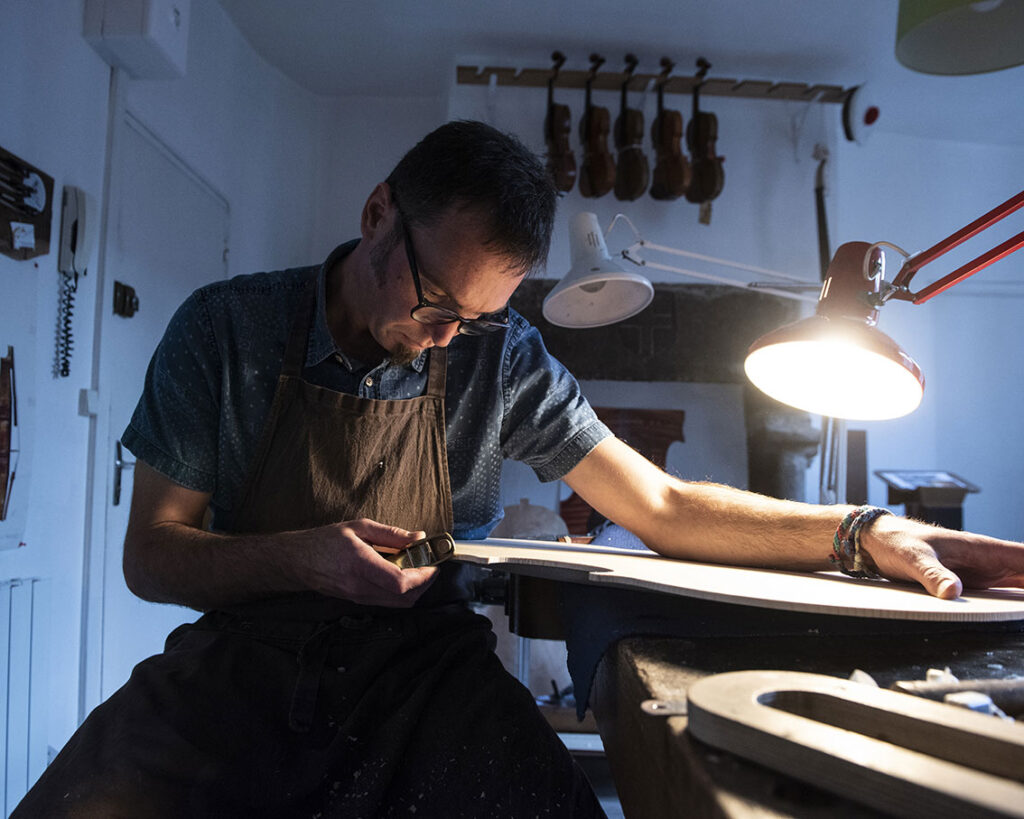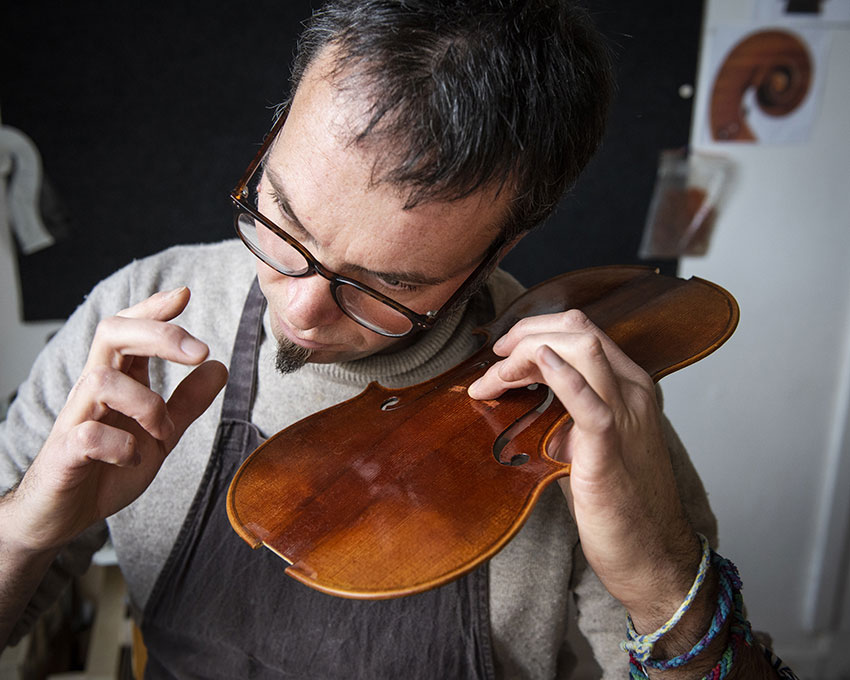 Tanguy set up his own workshop in Brussels in 2008, offering instrument making, adjustment and repair services. He quickly built up contacts with accomplished musicians, prompting him to concentrate primarily on instrument-making and precision adjustment.
Tanguy and his family have been living in Brittany since 2016.
In 2019, Tanguy opened his workshop in the historic centre of Saint Brieuc, two and a half hours from Paris by high-speed train.
Together with a number of colleagues, he has set up the CLAC (group of contemporary instrument and bow makers), opening an exhibition and work space in Paris.
VioloncellEnSeine 2016 :
Special choice ("coup de coeur") of Isabelle Wilbaux
Viola's 2014 :
Finalist
VioloncellEnSeine 2014 :
Finalist
VioloncellEnSeine 2010 :
Special choice of Francis Kuttner
Special choice of the audience
Special choice of the French Cello Association.